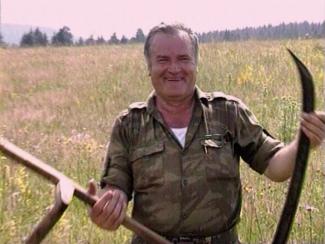 "Rise and Fall of General Mladic" paints a picture of a contradictory personality of the first man of the Serb army during the war in Bosnia and Herzegovina. He is in hiding now, avoiding arrest and surrender to the International Criminal Tribunal for the former Yugoslavia, where he faces charges of genocide and crimes against humanity.

The film re-examines the myth of Ratko Mladic as a soldier, leader, hero, an extraordinary man – a myth that has come into being as an instrument of political propaganda. Widely accepted and unquestioned at the beginning, it is now being kept alive mostly in the circles of defeated adherents of the military and national project designed to encompass all Serbs in a single state. The myth has been shaken by recent disclosures about the nature and scale of the crimes, public admissions of guilt and condemnations of indiscriminate shelling of Sarajevo and mass murder of civilians in Srebrenica. This has dispelled many doubts whether those things actually happened and whether Mladic indeed was the man behind them. Members of his General Staff are already in The Hague. He is the only man missing: he is ten years late.

He was a general of two armies at the same time: Yugoslav and Bosnian Serb. This fact is curious enough in itself, but it raises the issue of a conflict of interest, which might in fact be ongoing. This is another issue addressed by the film through the story of Mladic`s origins and his climb up the career ladder in the military service.

The film presents a comprehensive and systematic picture of Ratko Mladic, recording various opinions of the man and the changes he has been through. It is there to give food for thought to all viewers with an interest in the subject, regardless of their beliefs and sympathies.