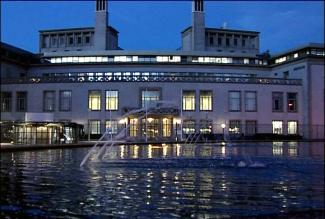 Even though its founders admit that the International Criminal Tribunal for the former Yugoslavia was "born to die" here is the tale of its survival and success against all odds.

"Against All Odds" is the documentary about the first ten years of the International War Crimes Tribunal for the former Yugoslavia, and the great battles it has had to fight over the past decade: for survival, for respect and for time. The testimony of the current and former president of the Tribunal: judges Antonio Cassese, Gabrielle Kirk McDonald, Claude Jorda and Theodor Meron; Chief Prosecutors: Richard Goldstone, Louise Arbour and Carla del Ponte; and many other players, document this exciting, important and successful experiment in international criminal justice.

Through library footage from the courtrooms and from crime scenes, the film reconstructs the crucial and most dramatic moments - victims testimonies, confessions, forensic evidence, investigations, indictments, judgments - that have marked the decade in which the Tribunal managed not only to survive but to succeed against all odds.